Paintless Dent Repair Services Glendale
Paintless dent repair  is operating in the areas of Glendale Los Angeles. We provide professional and affordable quotes to vehicle owners wanting to restore the damage to their vehicles caused by hail or shopping trolleys.
Our mission is to provide a high quality, affordable, and fast service to our customers nationally. Much focused on providing a 5-star experience, with every visit. We bring back the original shine, color and luster to your vehicle with their paint less dent removal services Glendale.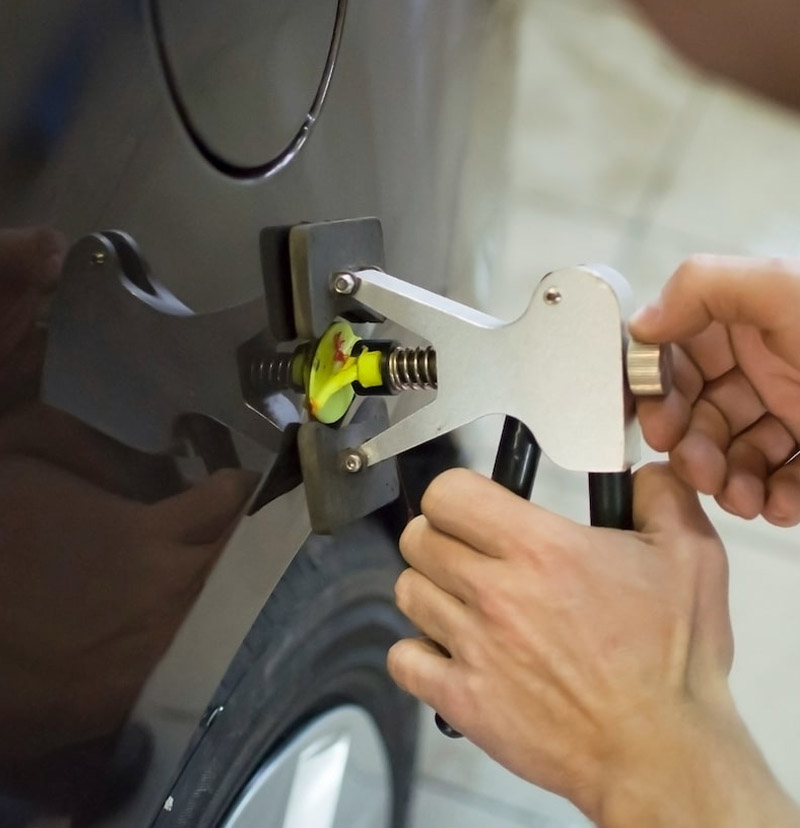 Glendale Paintless Dent Repair
How do We Help?
We do not just repair the car; We also restore its Paintless Dent Repair to as it was before the dent! To be your No.1 choice when you need a dented or damaged car repaired or replaced. We employ only the best dent guys in the business and our mission is to do top notch work at rock bottom prices so you keep smiling!
Paintless Dent Repair Is An Environment Friendly
Paint less Dent Repair is an environmentally friendly and cost-effective process to repair minor dents and dings on a vehicle. Get our specialised dent removal tool to gently massages the dent out from the back of the panel, creating the factory finish after a dent has been removed. It does not require the use of any paint or chemicals, which makes this process green for the environment.
Car Dent Repair Cost depends on the subset of collision repair which focuses on removing door dings, minor creases and small dents with minimal reshaping of the body panel as possible. This process can be used on aluminium and steel panels and the cost varies as per the demand. Overall, the method uses specially designed tools to push the metal back into its original shape from behind the dent. Must note that Paint less dent repair does not require any fillers, paint or sanding.
A "PDR First" Jace Auto Body Repair
At The Jace Auto Body Repair, Paintless Dent Repair is the primary method used for all dent removal that we perform. We use conventional auto body repair methods only when necessary and when the damage exceeds the limitations of PDR. This way, your vehicle stays as original as possible with minimal impact.